High quality simultaneous and consecutive interpretation services
Simultaneous equipment rental
High standard written translation services
Conference interpretation into English, Spanish, French, German as well as other languages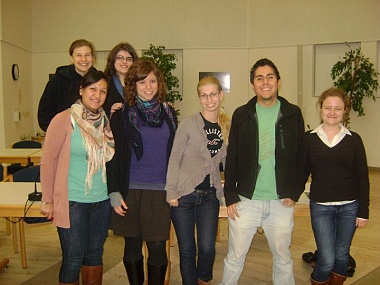 Our mission
To provide interpretation and translation services with high quality standards, working closely with our clients, adapting ourselves to meet their needs and assisting them to reach the goals they want to accomplish through their conferences
Our vision
We want to enable comprehension and interaction among people, overcoming their language and culture barriers. Professionalism and friendly service are our core values.
SOS IDIOMAS' founder and manager
As a multilingual professional conference interpreter, Gonzalo Serce (28) has been leading this company since 4 years, during which he has provided simultaneous interpretation services in hundreds of conferences and seminars throughout Chile. He has vast experience interpreting matters related to energy, mining, political, financial and environmental matters. Besides English and Spanish, he masters French and German, which he perfected after having obtained his Master degree in Simultaneous interpretation at the University of Leipzig, in Germany in 2012 and after having worked one year as a language instructor in Orléans, France (2015-2016). He also teaches simultaneous interpretation at the University of the Americas (UDLA) in Santiago de Chile. Gonzalo lives in Santiago together with his wife and besides reading and attending conferences, he enjoys riding his bike and playing soccer.
Gonzalo can be reached at gonzalo@sosidiomas.com / His CV can be downloaded here.