As our name says it, idiomas (languages) are our specialty. We work with the following languages: Spanish, English, German and French. We can glady arrange translators and interpreters for other languages, should it be necessary. These are the services we provide: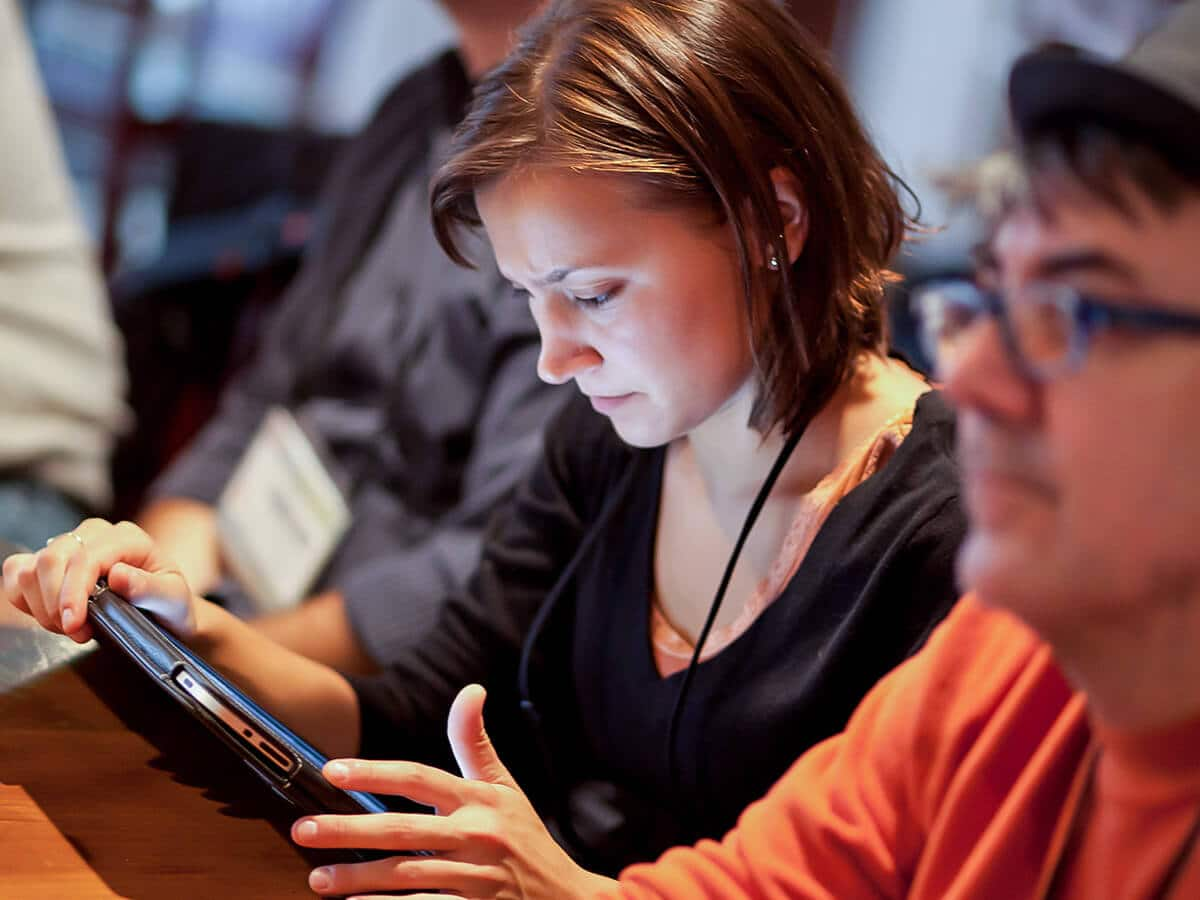 Interpretation (Oral translation)
Does a foreign speaker come to your event? Will the audience not understand your speaker's language? You are in the right place!
Whispering interpretation::
Also known as «chuchotage» (French expression), it is usually used when only one or two people do not understand the source language in an event or meeting. The interpreting sits next to the person and speaks softly whispering the interpreted message.
Simultaneous interpretation:
In a booth with microphones and earphones, two interpreters listen to the speaker and convey his/her message in another language almost instantaneously. The event's attendees listen to the interpretation by earphones. Together with the interpretation service, we can rent booths, microphones and earphones.
Consecutive interpretation:
The interpreter stands or sits next to the speaker and takes note of what he/she says. The speaker makes a pause enabling the interpreter to convey the message in another language to the audience. This is done throughout the whole talk or presentation. In this case, it is necessary to consider that the event will last longer. The interpreter must have a very good memory and audience management.
Laison interpretation:
This is also referred to as bilateral interpreting. It takes place in dialogues, business meetings or interviews in which, for instance, two parties speaking different languages participate. The interpreter acts as a mediator among both parties and enables communication among them.
IMPORTANT!
Consider that the interpreter is the voice of your guest speaker and enables the attendees of your event to understand his/her messages conveyed in another language. Hiring professional interpreters is extremely important for the success of your event!
If you have any question or would like to have a quote, contact us at contacto@sosidiomas.com .We will get in touch with you as soon as possible!
Translation (Written translation)
Whether you need to have a contract, an essay or an article translated, we are here to help! These are the translation services we provide:
Direct translations:
All translations from a foreign language into Spanish. They are performed by professional translators assisted by experts in specialized fields when needed..
Back translations::
All translations into a foreign language different than Spanish. Native speakers of foreign languages translate or edit your text to ensure the highest translation quality.
Additional services
We can offer the following services as well, when needed:
TBilingual tours:
PWe can offer touristic visits and guided tours in Santiago and Concepción.
f you have a question or need a quote, feel free to contact us. We will get in touch with you as soon as possible. You can reach us at contacto@sosidiomas.com